Unfortunately, Schiphol has closed it's smoking room mid-2020. Passengers who fly to Schiphol will not be able to smoke in the terminal building.
When you have a layover, you can go outside of customs and smoke just outside of Schiphol Plaza. There is a big square over there with bus stops. That is the only possibility to smoke at Schiphol Airport. This is still the case in 2022.
The old smoking room was located next to the D-pier. Most transfers are made from the D-pier, which made it an often frequented smoking room. Below are pictures of the old smoking area .
There also used to be a smoking room in the KLM Crown Lounge, on the second floor. Unfortunately, it also closed. As of June 2023, the old smoking room is still there but not accessible. It can be seen in the picture below.
Below picture is extra proof that the smoking areas at Schiphol Airport have been closed since 2020.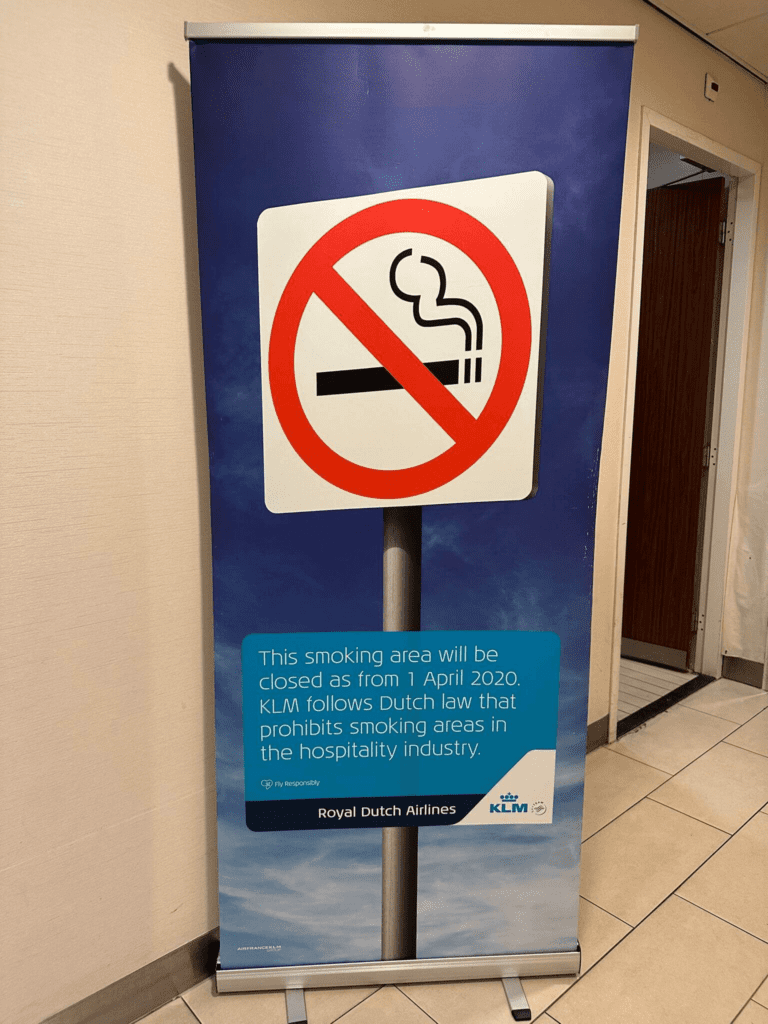 Most popular destinations at Amsterdam Schiphol Airport
Changes are big that passengers traveling through Europe with a Skyteam carrier will have a layover at Amsterdam Schiphol Airport. Located to the south-west of the Dutch capital, Amsterdam Schiphol Airport is one of the largest HUBs in Europe. Only London Heathrow and Paris Charles de Gaulle handle more passengers per year. This makes Schiphol an important player in aviation
These are the most popular destinations at Amsterdam Schiphol Airport: